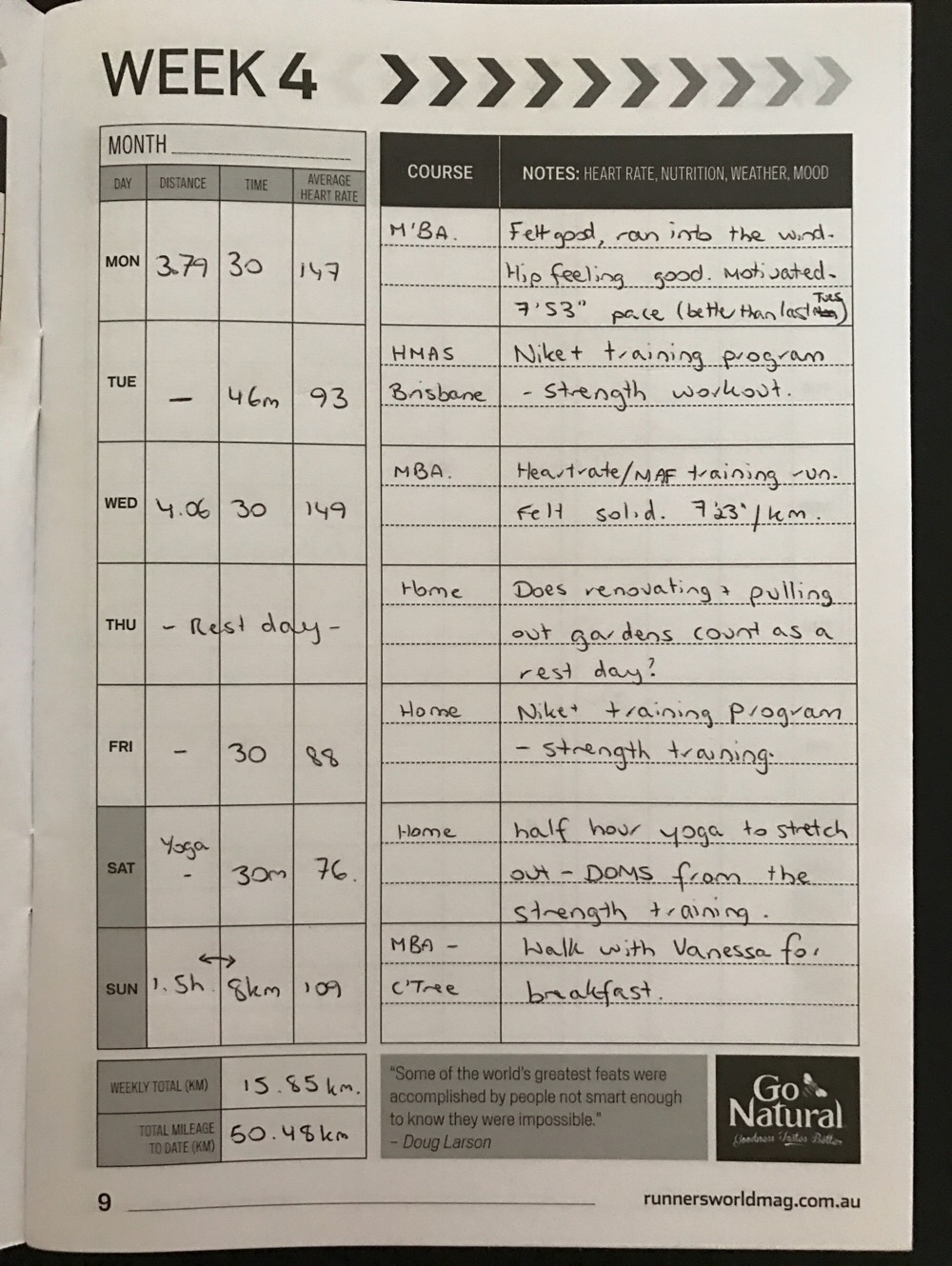 I had a great week this week. Two runs, two strength training sessions, one yoga and one long walk. Training week 4 held all the goods.
Running/MAF training:
I hit a new PB in distance with the MAF training, which was exciting to see. It's fun to see the performance gains as my body gets fitter! It was a nice solid run, and I'm thrilled to see my body is pulling up nicely after my runs. The yoga is definitely helping my hips.
The walk on Sunday was a nice way to get out and catch up, except for the whole "get called into work thing". Boo. [...] read more