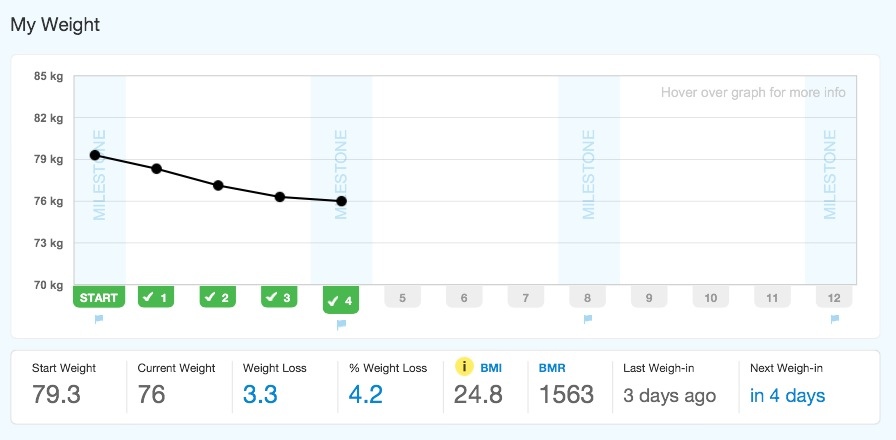 Last post I was talking about how it was the beginning of the milestone week for my diet, which meant re-taking measurements to see how much I have changed. The best part about taking measurements is that while the scales show some sort of drop, it's not until you can say "I have lost x amount of centimetres from around my hips" that you truly feel the difference.
It's empowering.
It makes you want to keep going.
So how did I fare? I am freaking stoked with the results.
First up, my weight.
This was done on Wednesday and its now Saturday. From jumping on the scales again since (yeah yeah I know I shouldn't) I've actually dropped another half kilo since. Woohoo! Although that may have changed since yesterday, because I did consume several alcoholic beverages last night (and it was GREAT). [...] read more