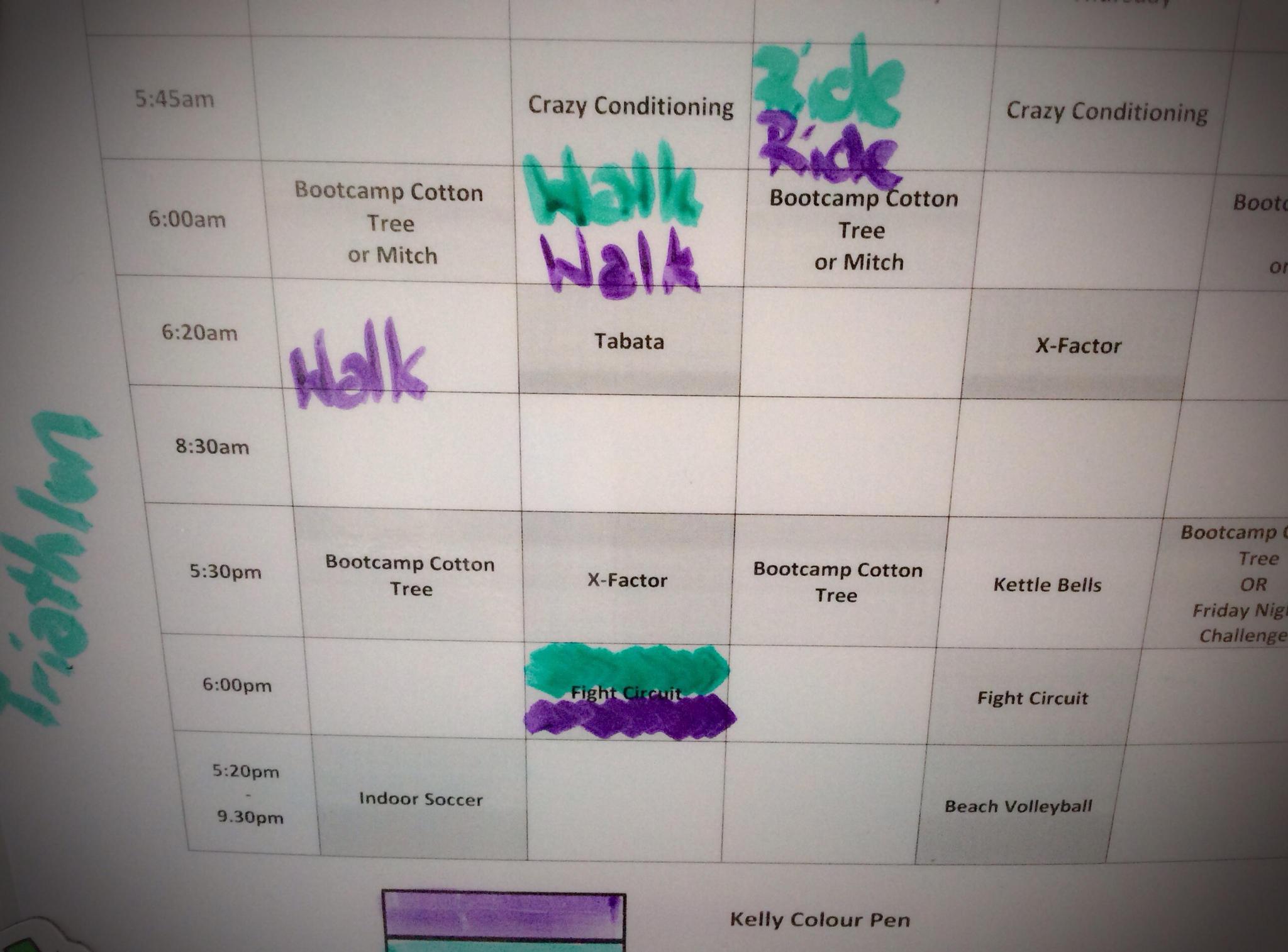 As I have grown to know who I am as a person in the last few years, I have discovered the various quirks that I have:
I love to do activity of some kind, but I also can become lazy very quickly.

I love lists…like REALLY love them (I'm writing one now even)

I'm a visual person, and need to see things in front of me
Knowing those, when Mario had the suggestion that we should print out a list of all the different exercise classes we can go to and start writing down what we accomplish during the week, I was all for it. It was a list of some sort, it was visual, and it reminded me what I can go and do.
The reason he suggested it was actually more for himself as he's concerned he has put on a bit of weight (he's still gorgeous to me), but I am still getting a lot of benefit out of it for myself. The moment I have a day where I can't write on there that I've done something, my laziness is immediately apparent so it really helps to keep me going. [...] read more